Stone paper, true to its name, is made primarily of stone, and could be made on the tailings of miners seeking out precious metals such as gold and silver.  Stone-Paper is a natural product manufactured from calcium carbonate, CaCO3, powder using proprietary additives as a bonding agent.  Stone paper has a number of properties that makes it a remarkable alternative to traditional options.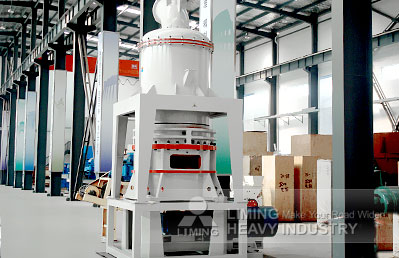 In order to get high quality stone paper, our company launched a new type stone paper machines, HGM Micro Powder Mill (Full name is HGM series three-ring & medium-speed micro-powder mill). It is designed basing on our 24 years' manufacturing experience, absorbing the Swedish advanced machine manufacturing techniques. It is economic-cost, high-capacity, and the spare parts just need to exchange once a year; The bag filter is added to protect the environment.
Except stone paper grinding mill, you may need other machines int he stone paper making plant, such as vibrating screen, vibrating feeder, stone crusher, belt conveyor etc.. We can free design stone paper processing solutions and choose suitable euqipments according to customers'  needs. It will bring large benefit for you, know more, please contact us.