PC600*400 Hammer Crusher is also called hammer mill , is widely used in the industry of mining, building materials, chemical industry, metallurgies and fodder. The Hammer Crusher can secondary and fine crush materials in middle or less than middle hardness such as barite, limestone, terrazzo, silica sandstone, coal, coke, gypsum, aluminum sulfate, slag, etc.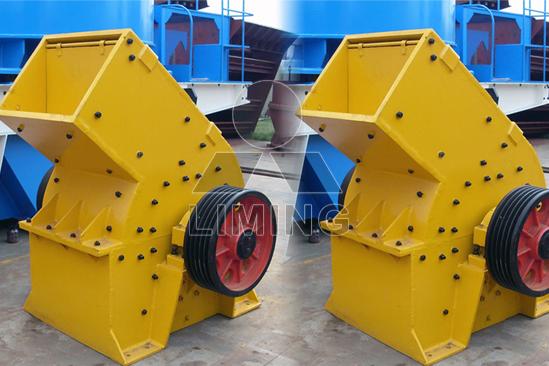 PC600*400 hammer crusher technical specification:
Max feed size (mm): 100
capacity (t/h): 10-15
Power of motor (kW): 18.5
Weight (t): 3
PC600*400 hammer crushers are installed in many countries, such as India, Pakistan, Sri Lanka, Bangladesh, Indonesia, Philippines, Malaysia, Vietnam, Singapore, Turkey, Israel, Burma, Jordan, Yemen, Iran, Iraq, Afghanistan, Syria, Kuwait, Kazakhstan, etc. It has been proved that this series of crushers not only effectively increase productivity and final product quality, but also greatly reduce the investment costs and operation costs.
Other PC hammer crusher model: PC400×300, PC 800×600, PC 800×1000 etc.