Telsmith has long been known for high quality, technology-driven products that yield consistent performance. Telsmith portable crusher plant builds further on that reputation. It is the first high production, closed circuit design that expands the use of hydraulic systems to create rapid mobility and superior maintenance access, no disassembly required.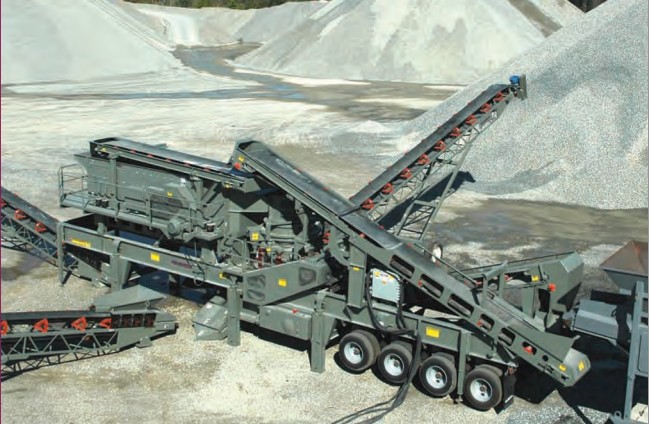 This achievement is accomplished with the use of two unique hydraulically powered systems. First, hydraulically folding the plant feed conveyor reduces travel height and allows vertical access into the cone crusher. With the conveyor out of the way, replacing cone liners is much easier. Second, Telsmith has combined the fines conveyor and triple deck screen into one common module that lowers into the chassis for travel. These two hydraulic systems combine to yield a travel height of 13 ft. 6 in. and yet unfold into an operating mode in under five minutes.
The closed circuit plant is unique in the aggregate industry combining mobility, unequaled
maintenance access and consistent performance — an outstanding value for portable plant owners.