The European version grinding mill concrete station produces live Russia
Processing materials: limestone yield: 10-11t/H
Feeding granularity: 3-5mm out of grain size: 325 mesh D90
Application: concrete mixing station
Equipment configuration: two sets of MTW175T European edition pulverizer, power distribution cabinet, electromagnetic vibration feeder, hoist, pulse dust catcher, belt conveyor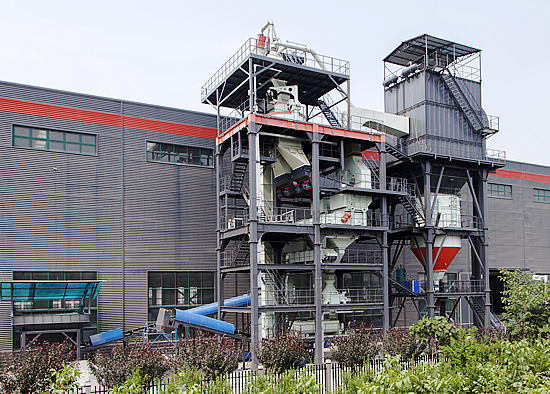 Production site for secondary terrain elevation difference, high as the raw material yard and warehouse material, by the forklift to raw material into the storehouse, the storehouse of materials by electromagnetic vibrating feeder sent to Europe to grinding mill MTW175T, finished product from the screw conveyor to hoist to finished product tank, finished a jar of materials by bulk transport vehicles to concrete mixing station.
The limestone powder produced by MTW175T European grinding mill is mainly supplied to the surrounding commercial concrete station, which is used to support the infrastructure construction in guizhou province and is a project supported by the state. The equipment has performed very well since its operation, and the customers are very satisfied with our products and services!