The most advanced granite crushing production line
Granite is the most widely distributed in magmatic rocks. The main rock forming minerals are quartz, feldspar, mica and small amounts of dark mineral, belongs to the crystalline structure, block structure.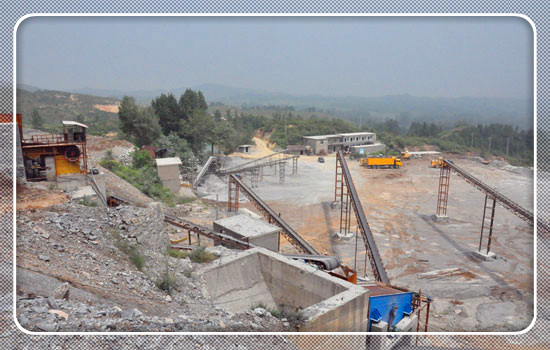 First stage: the primary crushing process
Raw materials through the bunker, by vibrating feeder evenly feeding, transportation to jaw crusher for primary crushing, after primary materials and by vibrating feeder screening of fine material by belt conveyor to transfer stock pile together.
In the second stage: fine crushing process
Transmission belt conveyor will transfer stock pile material finely in uniform to the cone crusher broken, broken by the circular vibration screen for screening. Larger material particles broken broken again to return to the cone; Medium size finely, plastic material into vsi6x series sand making machine; Graded materials qualified by sand washer as the final product after cleaning.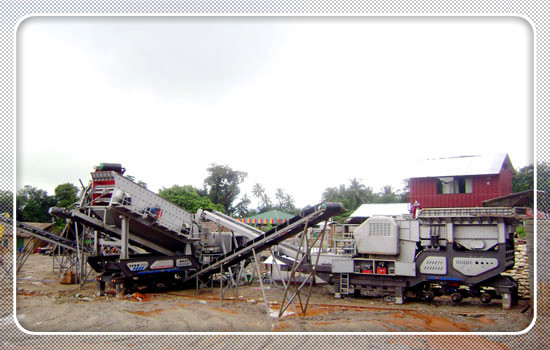 The third stage: finely plastic
Medium after finely granular materials into vsi6x sand making machine, by the circular vibration screen for screening, larger grained material to return to the sand making machine is broken again, qualified products by belt conveyor sent to store stock pile storage, fine material into the new type sand washing machine to clean.
The fourth stage: wash the sand finished products
Into the sand washer material through the sand washer after cleaning, as part of the final product, by the belt conveyor sent to store stock pile.