As a global leading manufacturer of products and services in the mining industry, our company can provide you with advanced, rational solutions for any size-reduction requirements. Tracked mobile stone crusher is our star products and widely used in mining crushing plant. It can crush various hard rocks, such as granite, limestone, basalt, quartz, river stone, gold ore, iron ore, copper, manganese, bauxite etc.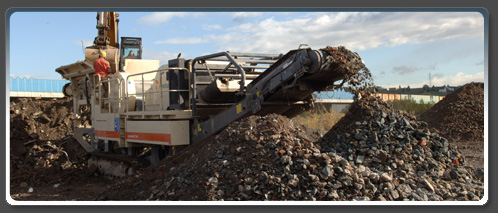 Types of tracked stone crushers
Tracked jaw crusher often is used as primary crusher. It was designed by us utilizing the latest European technology, including finite element techniques to minimize stress levels within the frame itself.
Tracked impact crusher is our star product, and usually used as secondary crusher. It is manufactured with the latest manufacturing technology, using the high-quality and high-chromium plate hammer and wear-resistance impact lining plate.
Tracked cone crushers is a new rock crushing equipment, and mainly used in the field of fine crushing operations. It is so flexible that can satisfy the customers' various demands.