Gravel aggregate is essential building materials in construction projects, and the quality of sand and gravel aggregate quality has some effect on the quality of the project. River sand is the best sand in natural sand, and is the ideal material of construction materials, concrete aggregate. With construction project and riverway exploitation increasing, natural sand and gravel aggregate is decreasing constantly. So the proportion of manufactured sand processing becomes larger in construction projects.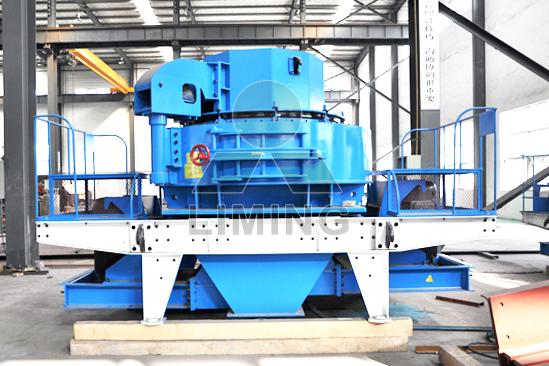 As pebbles crushing don't need blasting, and it can also clean up riverway, to prevent river blockage. So pebbles are identified as the main raw material of processing manufactured sand. And it is very important to select reasonable manufactured sand machines. Only good manufactured sand processing equipment can ensure the quality of manufactured sand. Manufactured sand machine is affected by raw materials size, hardness, finished product size, customer's own economic cost estimates etc.
VSI sand making machine(VSI crusher ) has the advantages of stable performance, simple operation, high efficiency, easy maintenance, and can meets different processing requirements. It can also be composed of a set of manufactured sand production line, which collocated with different crushing equipments, sand making machines, vibrate feeding, belt conveyer etc. It is professional production line equipment that can coarse crushing, fine crushing, screening, feeding of pebble. VSI sand making machine is an ideal equipment of manufactured sand processing.