Grinding mill is a unit operation designed to break a solid material into smaller pieces.  It is widely used in cement, silicate products, new building materials, refractory, fertilizer, non-ferrous metal ore dressing production industries for grinding dry or wet grinding. Then what is difference between wet & dry grinding mills?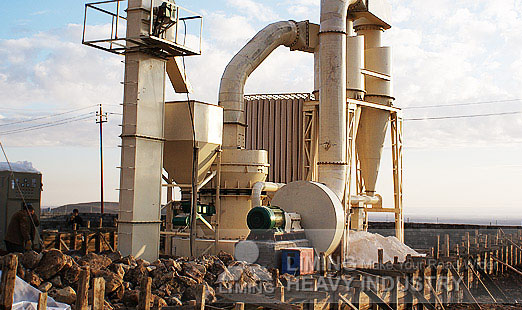 Dry grinding mill outlet is cylindrical-shaped, blower unit. Wet grinding mill outlet is trumpet-shaped, built-in screw device to facilitate discharge. In the case of using a grinding mill to crush quartz to extract gold the operation would be "wet" in order to wash the material through the cylinder. A dry grinding mill is used to grind hard material where water cannot be used or where a slurry might be added to the mill and heated air used to dry the slurry during the grinding process.
We are professional grinding mill manufacturer, supply wet and dry grinding mill machines, such as ball mill, vertical mill, Raymond mill, hammer mill, etc. They all have low cost with high efficiency. Our products have good market in many countries, and have got praise from our customers. So please contact us to know more about our machines.