Coarse mobile crushing plant station
K series mobile crushing station is in 2017 the new series of rock and construction waste crushing equipment, greatly expand the field of coarse crushing, fine grinding operation concept.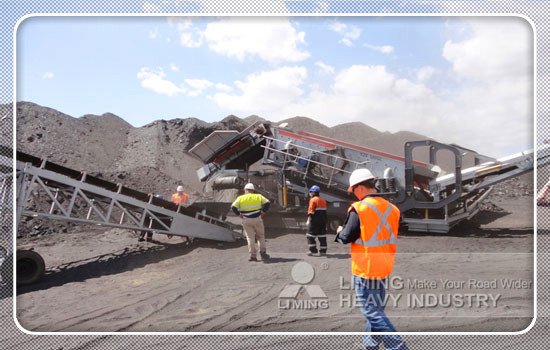 The main features:
1.from a single application to the online application
2.equipped with a large jaw broken main equipment, large crushing ratio, strong pioneer
3.effective reliable HJ series of highly efficient jaw crusher
4.compact chassis chassis, shorten the length of transportation
5.preliminary screening function, so the processing power is more powerful
6.adaptive host device switch, meet customers personalized needs
7.flexible parking function, fast into the working mode
8. global customer on-site service
Basic introduction:
Coarse mobile crushing machines equipped with high quality of jaw crusher and counterattack crusher, since the late 20th century have been installed around the world hundreds of ten thousand units (sets) of crushing equipment.
The PEW series and HJ series jaw crusher reflects the international advanced crushing technology and manufacturing level, is the domestic crushing capacity and crushing jaw broken than big. When considering efficient for crushing hard, strong abrasive materials, shall, first of all, choose to use the PEW series euro jaw broken, feed size is 1100 * 1200 mm, and crushing capacity up to 650 t/h. HJ series of high-energy jaw broken broken high capacity, low operating costs, suitable for all kinds of materials, crushing strength of up to 320 mp. Especially hard material, such as crushing basalt HJ series of high-energy jaw broken can adjust the seat position by changing the way to increase the crushing force, to achieve the result of crush hard material, crushing capacity up to 650 t/h.