Cone crushers are typically used to reduce rock in size at the secondary or tertiary stage. Telsmith gyrasphere cone crusher has served in the world's aggregate and mining operations.  Telsmith fine cone crushers include the 36FC, 48FC, and 66FC. The Telsmith standard cone crushers include the 36S, 48S, and 66S. Telsmith also makes a 389S and 489S which are standard cone crushers that allow a larger size of feed rock and are designed to produce less fines and greater production.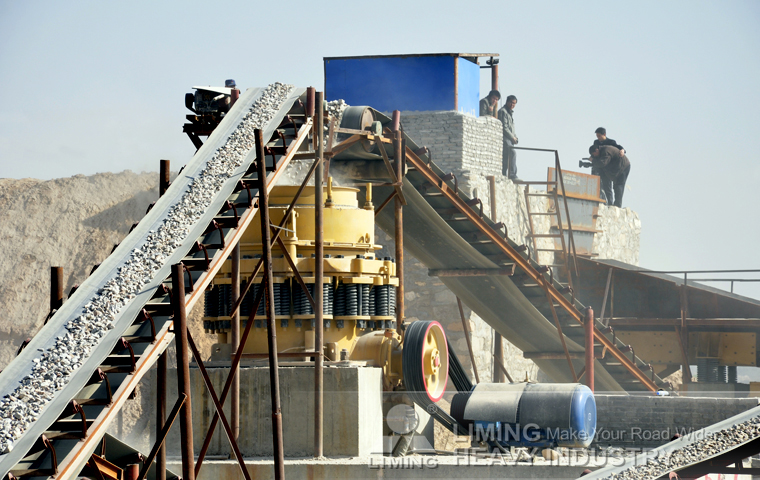 Features of gyrasphere cone crusher
Heavy fast acting springs offer positive protection against tramp iron.
To reduce stresses to an absolute minimum, the power of the two forces distributes the loads evenly over a large bearing area.
Incorrect oil temperature and pressure activates an alarm and stops the crusher.
Long throw spherical head action easily handles large and slabby feed, prevents bridging and keeps capacity at its maximum.
Technical data of Telsmith gyrasphere cone crusher 
Setting Range:6 – 22 mm
Power: 250kw
Open Side: 114mm
Closed Side: 64mm
Capacity Range Metric: 88 – 280tph