Liming's new and powerful mobile crushers are fully hydraulically driven, and offer an amazing crushing capacity. Simple maintenance and a high-travel speed complete the picture to make them top competitors in their class. All components are designed and manufactured by Liming, to ensure that everything works together in the best possible way. An innovative Liming design allows the crusher to be opened and to let uncrushed material be easily removed from the machine.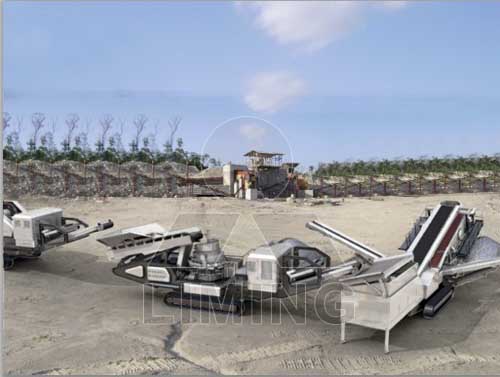 Our mobile crushing plant solutions, combined with our conveying, overburden stacking and spreader capabilities, reflect over 20 years of our experience in this field, and offer mining operations a line of equipment that provides high capacity with reduced operating costs.
Our latest development is the Combination Mobile Crusher line of equipment that is designed for large capacity operations.  The plants operate at the mine face and are directly fed by today's largest shovels.  With capacities from 90 to 1000 tons per hour, the crusher line is designed to maintain high levels of production.