Crawler type stone crusher machine is designed and researched by our experienced engineers according to the customers' requirement. It is a kind track mounted mobile crushing & screening plant. We can design and manufacture crawler type mobile jaw, impact and cone crushers for domestic and export markets.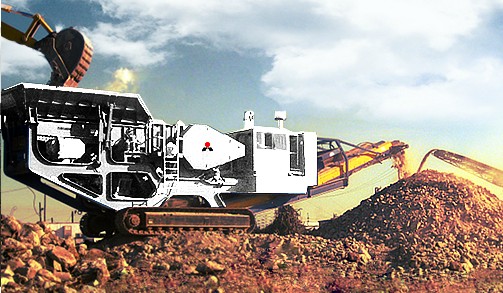 crawler type stone crusher machine types
Crawler type jaw crusher  is a track-mounted plant featuring unique automatic blockage clearance and tramp iron relief capabilities unequaled in our industry. Operated by wireless remote control, Mobile Jaw Crusher can process hardest materials, greatly reducing the typical risk of stoppages, damages and high maintenance costs compared with most other jaw crushers.
Crawler type impact crusher is manufactured with the latest manufacturing technology, using the high-quality and high-chromium plate hammer and wear-resistance impact lining plate. The large crushing ratio plus the impact crusher's inherent characters, which can produce final products with good-quality particle shape, contribute to making the mobile crushing unit to have a wider application range.
Crawler type cone crusher  is mainly used in the field of fine crushing operations. It replaces impact crusher to produce much harder and fine stone or sand products. According to actual needs, cone crusher can be adjusted to different crushing chamber. It expands the using area of YSY series medium-coarse crushing cone crusher mobile crushing station.
Crawler type stone crusher machine is widely used in coal processing, bauxite ore extraction, iron ore beneficiation, gold ore processing etc. It is popular in South Africa , Malaysia , India , Pakistan , Sri Lanka, Brasil , Romania , Egypt , Ghana , Uruguay, Vietnam , Nigeria , Kenya ,Saudi Arabia , Oman , Kazakhstan , Uzbekistan , Algeria , Chile , Peru, Indonesia , zimbabwe , Libya , etc. If you want to know more information, please contact us!