Crusher machine also named crushing machine, crushing equipment, crusher machinery etc. is applied widely for crushing stone, rock, coal, iron ore, ore, limestone, marble, sand, salt, concrete, aggregate production lines etc.
Common crushing machines include jaw crusher,impact crusher,cone crusher, hammer crusher, mobile crusher etc.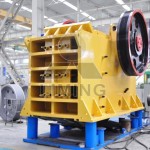 Jaw crusher, also named jaw crushing machine or jaw breaker is the world's most ancient form of stone crusher or rock crusher. Jaw crusher is usually used as primary crusher in ore mining industry or other mining process such as copper ore mining, limestone mine industry, coal mining etc. Jaw crusher model includes: PE250x1000, PE600×900, PE900×1200, PE1000×1200 etc.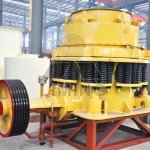 Cone crusher is suitable to crush various kinds of ores and rocks of medium or above medium hardness,and cone crusher is of stable structure, high efficiency, easy adjustment, and use economically, etc. It is now widely used in metallurgy, construction, chemicals, building materials processing industry. Cone crusher model includes: HPC-160,HPC-220, CSB160, CSB240, etc.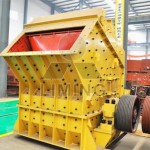 Impact crusher is new highly efficient crushing equipment which is ideal choice for crushing and screening in stone production line or rock crushing plants. Impact crusher can crush stone in selective methods and it's a promising device in mining, transportation, energy, construction and chemical industry. Impact crusher model includes: PF1210, PF1214, PF1315 etc.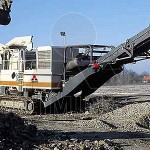 Mobile crusher also called portable crusher is a stone crusher that is easy to move before crushing or after crushing process. According to the different crushing technics requirement, we can design the flow as: crushing firstly and then screening, or screening firstly and then crushing. The crushing station can be assembled as primary crushing, secondary crushing and tertiary crushing. It is so flexible that can satisfy the customers' various demands. Mobile crusher model includes: YG938E69, YG1142E710, YG1349E912, etc.