The raw material of the Stone Paper consists of 80% limestone powder and 5% adhesives. Because no wood pulp is needed in order to make this kind of paper, no tree will be doomed to die for the production of this paper.  The stone paper can be used in a wide area. It can be used as the consumables by the offices and schools, and as building materials, printing paper, writing paper, etc. It can replace many plastic products, the application area is further expanded.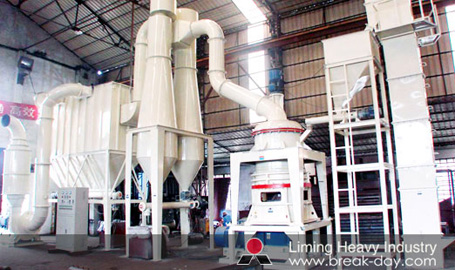 Stone paper required very high fineness, which means the stone powder has to reach micron size. Although the present grinding mills including Raymond mill, high pressure suspension mill, super pressure trapezium mill etc. which can grind raw materials into the powder of 30-3250 mesh, however, the most suitable equipment for stone paper making is our HGM micro powder mill.
HGM micro powder mill is designed basing on our 24 years' manufacturing experience, absorbing the Swedish advanced machine manufacturing techniques. It is a new type of mill for making super fine powder. The fineness can reach to 0.006mm.  With the same fineness and power consumption, its powder output is more than the airflow mill or stirring mill by 45%.