Gyratory Crusher is used in quarry as quarry crushing equipment. Gyratory crusher is composed of transmission, engine base, eccentric bushing, crushing cone, center frame body, beams, original dynamic part, oil cylinder, pulley , appliances and dry oil, thin oil lubrication system components etc.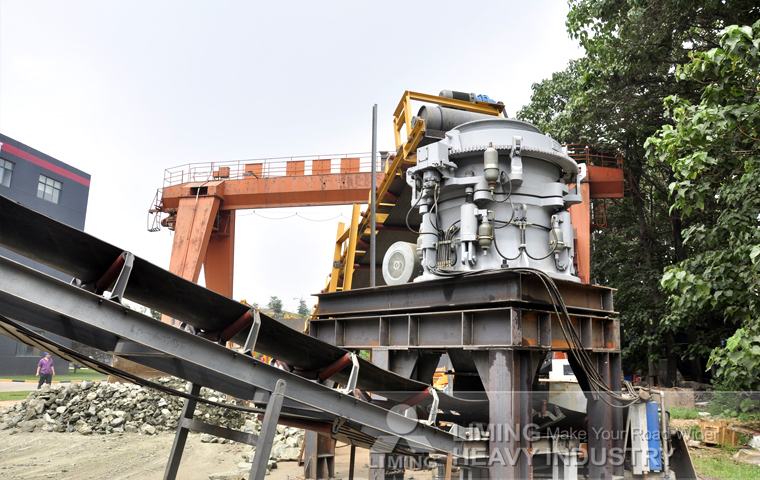 Gyratory crusher  Maintenance Items
1. Gyratory crusher pre-fitted concave liner platforms can provide rapid concave replacement if pre hung on installation platforms. Chipping off existing concaves and letting them fall to the surge bin below facilitates the installation of new concaves. Remove old concaves from the surge bin at the same time as new concaves are being installed.
2. Provide air hammer support (spider bolt removal) from a circular monorail.
3. Pull points should be located in a manner that provides maximum assistance for equipment maintenance.
4. Provide a hoist and trolley for lifting the crusher and feeder motors.
5. A man-elevator is always useful in a gyratory crusher plant, but is often eliminated to reduce capital costs. Provisions should be made for installing one at a later date.
6. Service air and water stations should be located throughout the plant. Include hoses and nozzles at predetermined washdown stations.
We are proessional and large mining crushing equipments manufacture, and supply all kinds of crushing machine, such as gyratory crusher, jaw crusher, cone crusher, impact crusher, mobile crusher, and export to many countries, such as Russia, Kazakhstan, Azerbaijan, Turkey, Kuwait, South Africa, Egypt, Vietnam, Malaysia, India, Indonesia, Australia, Korea, Canada,etc.