We are a world-wide leader in manufacturing equipment for the aggregate, construction, paving and recycling industries. We design, manufacture, and market full lines of washing, conveying, crushing, screening, classifying, and portable and mobile plant equipment. Bigger, better, stronger are words used to describe the expanded offering of larger sized jaw crushers now available from us.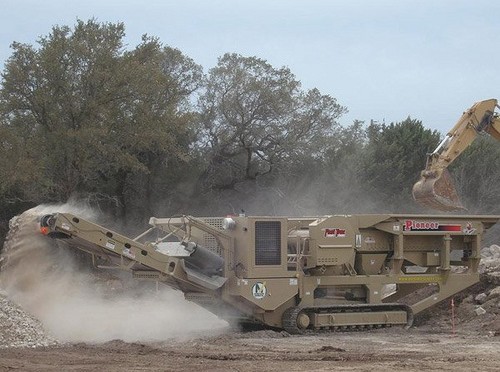 The jaw crusher features a design that permits a more aggressive crushing action and higher tons-per-hour productivity. Pioneer crushers are built with user-friendly features such as quick, easily closed side-setting changes with hydraulic dual-wedge adjustment. The jaw crusher unit also offers manganese flexibility with one- or two-piece reversible, wedge-securing design.
Quality solutions for all aggregate and recycling needs delivered through an unmatched resource of knowledge and experience, innovative products and systems and a world class support system all exemplify a lifetime of value for the customer. Our jaw crusher have been exported to many countries, such as Zambia, India, South Africa, Mexico, Indonesia, Russia, France, etc.. Know more information, please contact us!