In the world, there are pollutants such as soot, smoke, dust, sulfur dioxide, nitric oxide, etc., whose 87% of sulfur dioxide emission comes from coal burning. The main reflection are particle suspended, acid rain, broken of ozone layer, greenhouse effect. To face this situation, the problem transform from solving dedusting of chimney stack into desulfurization.LM series vertical mill is the ideal equipment for desulfurization in Coal Power Plant.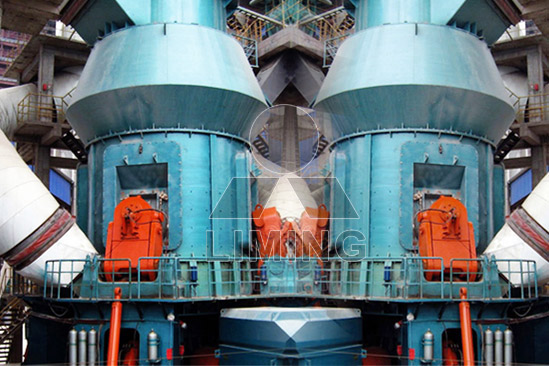 LM series vertical mill (vertical shaft mill) combine fine crushing, drying, powder grinding, selecting and conveyor as a whole process, which has the characteristics of low area occupation, easy craft, high efficient grinding, low consumption & noise, high drying capacity, easy adjustment of product fineness, no dust pollution and easy repair & running, etc.
LM series vertical mill is widely used in metallurgy, power, cement industry, chemical industry, ceramics, non-metal ore, desulfurization in power plant, water granulating slag, ore slag, coal slag, furnace slag, clinker, glass, quartz, limestone of crushing and fine grinding in large amount, with the technology achieving international advanced level. The unique hydraulic pressure system station can start without material with the function of automatic raising and downing gear. What's more, hydraulic pressure system station has a low-pressure operation, which reduce the chance of oil leaking as well as fitting for operation and management.
We are a professional grinding mahine supplier. If you want to konw more information about our products and vertical mill price, please contact us (click the online customer service), we will give you a retailed rely soon!