building material introduction
The building material is the material foundation of construction and structures with the developing of social production and material science. And the human society's developing history is with the developing of the material's invention and progress. The road and bridge building is a very important constitute of civil engineering. The road building material is used for roadbed, road surface, bridge, tunnel, etc. and forms the building material.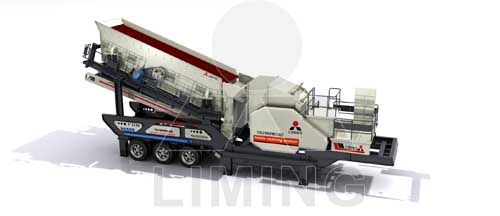 building material processing
Mobile Impact Crusher can crush the material by using impact energy, which is developed on many years' experience of our Company. When it is driven by the motor to work, the rotor runs at high speed, then the material is fed into the plate hammer area and is crushed into pieces by striking with the plate hammer, finally, it is smashed again by being tossed on the impacting equipment. The process will repeat and the material enters the first, second & third impact cavity to crush repeatedly until the material ejected out with the proper granularity. And by adjusting the interval between the impact shelf and rotor can change the granularity and shape of the material.
Mobile Impact Crusher
Mobile Impact Crusher can meet the different requirement of crushing of different building materials. It can handle with the material from 100mm to 500mm with the highest compression strength of 350MPa. It has the characteristic of high ratio of reduction, the cubic granule after crushing, which is suitable for medium material such as the limestone in cement factory with the advantage of high production capacity and small granularity.