Parker stationary jaw crushing plant for medium to high capacity hard rock crushing or demolition applications where reliability, durability and continuity of performance are paramount. The jaw crusher is designed specifically for primary stage crushing coal, overburden, and processing of harder materials such as copper ore and iron ore.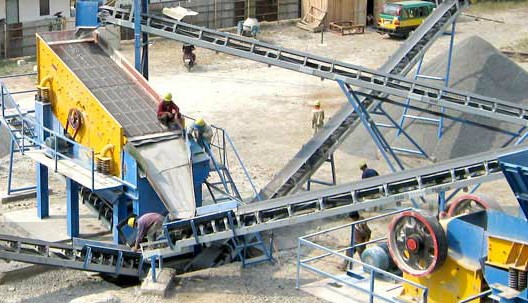 Features of stationary jaw crushing plant
1. Matched pair of flywheels, one grooved for vee belt drive
2. Grease-lubricated self-aligning roller bearings
3. Toothed manganese-steel jaws (inverted for maximum wear life)
4. Fabricated heavy steel plate body
5. Replaceable manganese-steel side liners
6. Manual hydraulic pump/shim plate setting adjustment
Our  stationary jaw crushing plant have been installed in Nepal, India, Indonesia, Russia, Malaysia, Italy, Turkey,South Africa, USA, Singapore, etc.. Except stationary jaw crusher, our jaw crushers are available in semi-mobile and mobile applications. They are suitable for all primary crushing needs from quarrying to contracting, and from extremely hard rock to recycling materials.