Jaw crusher introduction:
PE Jaw Crusher isused as primary crusher and secondary crusher since they can achieve coarsely crushing and fine crushing. Jaw crusher of PE series can process large stones with large capacity primarily and thus become the first choice for primary crushing; the PEX series can be used as secondary crusher after the primary crushing.The series products have complete specifications and the feeding size ranging from 125mm to 1020mm.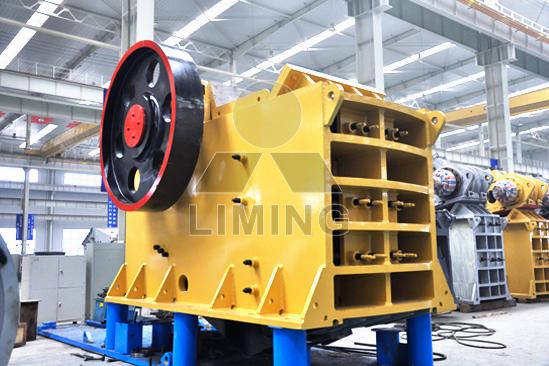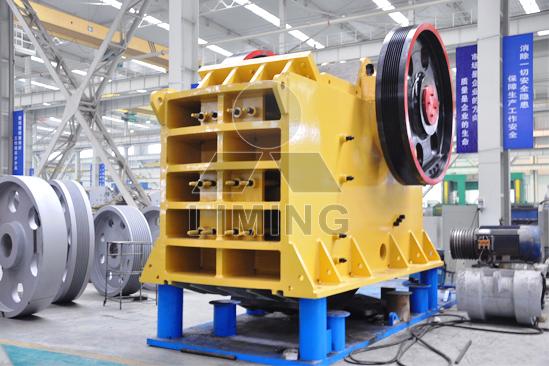 Jaw Crusher features
1. Crushing cavity is deep and there is no dead area, which improves feeding capacity and output;
2.High reduction ratio and uniform final product size;
3.Spacing piece type discharge-hole adjustment device is reliable and convenient;
4.Reliable and safe lubrication system, convenient replacement of parts and small work load of maintenance;
5.Simple structure, operational reliability and low operation cost
6.Energy-saving : single machine can save energy by 15% to 30%; the system can save energy by over 30% to 60%;
7.Large adjustment range of discharge hole can meet the demands of different users;
8. Low noise and little dust;
9.Simple structure, convenient maintenance and use; stable performance, low operation cost; high reduction ratio.
Jaw Crusher Technical Data
| | | | | | |
| --- | --- | --- | --- | --- | --- |
| Model | Max. Feeding Size (mm) | Discharge Size (mm) | Capacity (t/h) | Motor Power (kW) | Weight (t) |
| PE250×400 | 200 | 20-60 | 5-20 | 15 | 2.8 |
| PE400×600 | 350 | 40-100 | 15-60 | 30 | 6.5 |
| PE500×750 | 425 | 50-100 | 50-100 | 55 | 10.3 |
| PE600×900 | 480 | 65-160 | 60-130 | 75 | 16.5 |
| PE750×1060 | 630 | 80-140 | 100-250 | 110 | 29 |
| PE900×1200 | 750 | 95-165 | 160-380 | 110 | 54.5 |
| PE1000×1200 | 850 | 195-265 | 315-550 | 110 | 57 |
| PE1200×1500 | 1020 | 150-300 | 300-800 | 160-220 | 100.9 |
| PEX250×750 | 210 | 25-60 | 10-40 | 22 | 5 |
| PEX250×1000 | 210 | 25-60 | 15-50 | 30 | 6.5 |
| PEX250×1200 | 210 | 25-60 | 20-60 | 37 | 7.7 |