Liming offers jaw crusher, horizontal impact crushers, vertical impact crushers, cone crusher. These crushers are designed to handle a wide range of crushing applications from primary, seocndary, and tertiary hard rock crushing to mixed demolition debris, crushed or broken concrete and asphalt, sand & gravel and quarried stone. Stationary and portable systems are also available.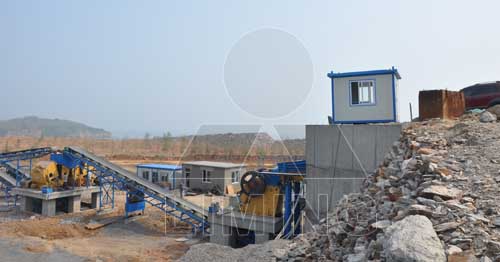 Jaw crusher: We offers a wide range of sizes of primary and secondary jaw crushers. They incorporate steeply aligned toggle seats for efficient nip angles and high production rates. Crushers are driven by extra large, overhead eccentric shafts seated in closely-spaced spherical, self-aligning roller bearings. Comparisons with other brands will show that our crushers are among the most heavy-duty machines available. Important features to consider are: bearing size, shaft size, machine weight.
Horizontal impact crushers:  It is generally used as a primary and secondary crushers for crushing quarry rock, which are designed forcrushing low abrasive and medium hard materials.  Our impact crushers are accurate, reliableand and have perfect performance. We manufacture and supply portable, stationary impact crushing plants and equipments.
Vertical impact crushers: It is the most advanced model for tertiary crushing with technology from Germany, which has deeper crushing cavity, unique design in hammer winning long duration, abrasion-proof material and bearings from world famous brand. It is a key equipment to provide excellent aggregate to highway, railway, bridge, water resource and hydropower industry, and offer better performance and reliability.
Cone crusher: It is developed as high-energy cone crusher by introducing German latest technology. It is the most ideal secondary and tertiary crusher for large-sized quarry and crushing of mining industry, which which is high performance enabling 35%-60% capacity, perfect in grain shape, stable in operation, and perfect protection system.