Bentonite is widely used in various industrial fields. With different requirements of many areas, mining equipment industries are all constant to improve the mill equipment, to produce high quality products.
Bentonite purification process is more complex, and can be divided into three kinds, hand-picked, winnowing (dry grinding) and water separation (wet grinding). Bentonite is sent to jaw crusher for coarse crushing, the size of crushed products is 30-40mm. Further dried, the bentonite is sent to cone crusher for fine crushing, and the size is less than 5mm. And adding water to mix into 25% ore pulp.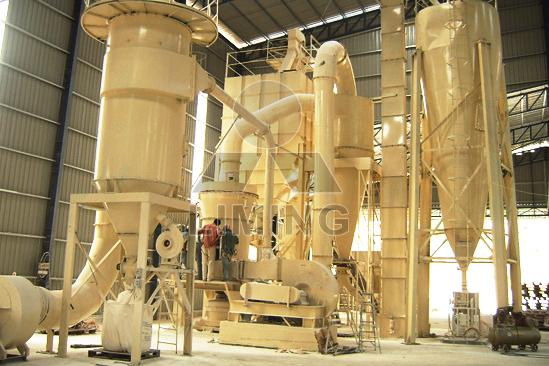 Then use spiral classifier to isolate out coarse sand and carbonate minerals, the remaining suspension is into high-speed rotation centrifugal sedimentation separator, to further separate fine carbonate, feldspar and other impurities. The products are grinded by new Raymond Mill, and the size can be deiced according to customers' needs, which generally is 100-325 mesh. The grinded products are degritting or removing impurities by impurities classifier to get finished products.
We produce large and medium Raymond mill which is professional for bentonite processing. It adopt stereochemical structure, small footprint, and the finished products has even fineness and 99% sieve rate.