Standard head cone crushers is used to crush all kinds of ores and rocks with medium hardness or above-medium hardness in many industries, such as primary and secondary hard rock crushing, mixed demolition debris, crushed or broken concrete, asphalt, river rock, industrial applications etc.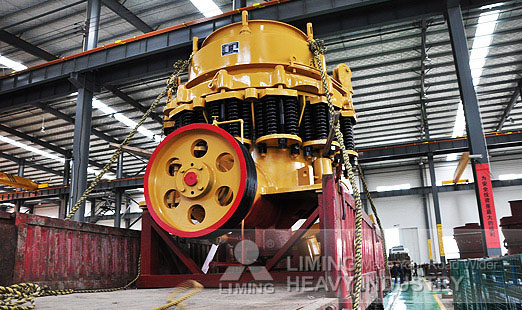 Standard head cone crushers benefits:
Continuing service commitment
Global distribution
Rapid delivery
Off-the-shelf parts
Superior quality
Advanced materials & processes
Improved service life of critical components
Lower maintenance & operating cost
We are a manufacturer of crushing, vibrating, washing, and conveying equipment for the aggregate, mining, recycling, and mineral industries. We can design specific products according to customers' different needs. Our products have been installed in many countries, such as Italy, India, Australia, South Africa, Ghana, Chile etc. So know more information, please contact us, we will send the details to you soon!