Ball Mill Introduction
Ball mill is a key equipment to grind the crushed materials, and the ball mill is widely used in powder-making production line including cement, silicate, new-type building material, refractory material, fertilizer, ore dressing of ferrous metal and non-ferrous metal, glass ceramics, etc, and the ball mill can grind various ores and other materials with dry type and wet type. There are two kinds of ball mill, grate type and overfall type due to different ways of discharging material.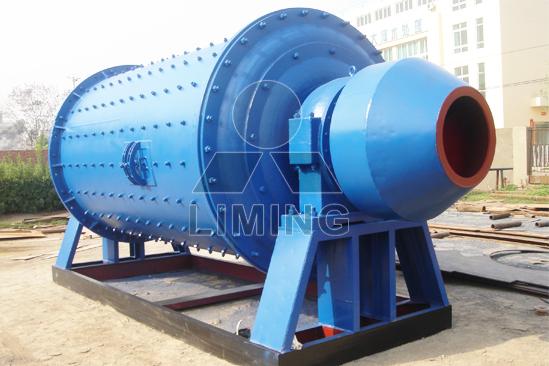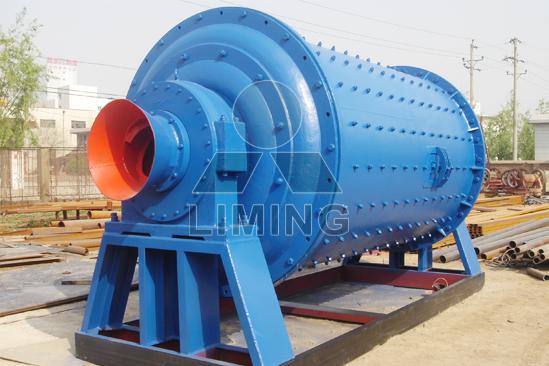 Ball Mill Working Principle
Ball mill is a horizontal rotating device transmitted by the outer gear. The materials are transferred to the grinding chamber through the quill shaft uniformly. There are ladder liner and ripple liner and different specifications of steel balls in the chamber. The centrifugal force caused by rotation of barrel brings the steel balls to a certain height and impact and grind the materials. The ground materials are discharged through the discharging board thus the grinding process is finished.
Ball Mill Structure
The ball mill mainly consists of feeding part, discharging part, gyre part, transmission part (decelerated machine, small transmission gear, motor, electric control) and so on. The hollow axis adopts cast steel, the lining plate can be replaced, the big gyre gear is made of forging rolling gear, and there is lining plate in the cylinder body, which has favorable abrasion resistance. The ball mill has the features of stable running and reliable working.
Ball Mill Technology Data
| | | | | | |
| --- | --- | --- | --- | --- | --- |
| Model | Speed of bucket (r/min) | Size of feed opening (mm) | size of outputting feed (mm) | Production (t/h) | Power (kW) |
| Ф900×1800 | 42 | ≤20 | 0.075-0.89 | 0.65-2 | 18.5 |
| Ф900×3000 | 41 | ≤20 | 0.075-0.89 | 1.1-3.5 | 22 |
| Ф1200×2400 | 36 | ≤25 | 0.075-0.6 | 1.5-4.8 | 30 |
| Ф1200×3000 | 32 | ≤25 | 0.075-0.4 | 1.6-5 | 45 |
| Ф1200×4500 | 32 | ≤25 | 0.075-0.4 | 1.6-5.8 | 55 |
| Ф1500×3000 | 31 | ≤25 | 0.075-0.4 | 2-7 | 75 |
| Ф1500×4500 | 27 | ≤25 | 0.075-0.4 | 3.5–8 | 110 |
| Ф1500×5700 | 27 | ≤25 | 0.075-0.4 | 3.5-10 | 132 |
| Ф1830×3000 | 26 | ≤25 | 0.075-0.4 | 4-12 | 160 |
| Ф1830×6400 | 26 | ≤25 | 0.075-0.4 | 6.5-15 | 210 |
| Ф1830×7000 | 26 | ≤25 | 0.075-0.4 | 6.5-22 | 210 |
| Ф2200×5500 | 21 | ≤25 | 0.075-0.4 | 10-22 | 370 |
| Ф2200×6500 | 21 | ≤25 | 0.075-0.4 | 14-50 | 380 |
| Ф2200×7500 | 21 | ≤25 | 0.075-0.4 | 16-50 | 380 |
| Φ2200×9500 | 21 | ≤25 | 0.074-0.4 | 18-60 | 475 |