Hammer crusher is one of the main equipment for intermediate and fine crushing the brittle materials with less than intermediate such as limestone coal and other used in metallurgy, building material, chemical and water – power industry, with a feature of big crushing ratio and even product graininess.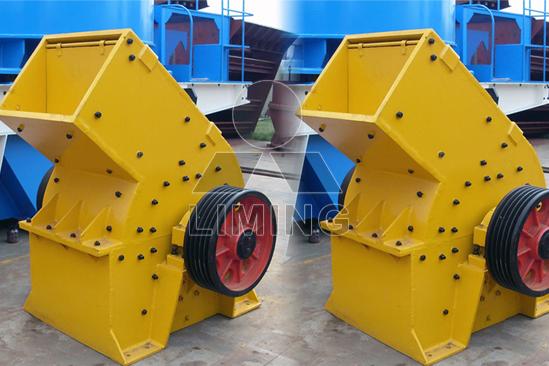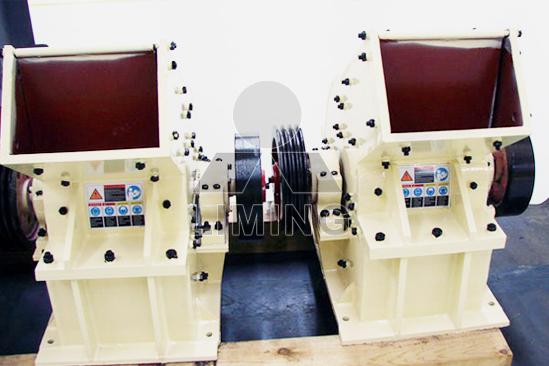 Hammer crusher Working Principle
In the hammer crusher machine, the motor drives the rotor to rotate at a high speed through the belt, and on the rotor there are series of hammers. When the materials get into the working area of hammers, the rotating hammers with high rotation speed are crushing them, the crushed products meeting the required size can be discharged by the outlet and become the final products, the large size products are brought back to the crushing area by the hammers for being re-crushed until they reached the required size.
Hammer crusher Features
According to customer requirements, adjust the desired particle size.
 The body structure of hammer crusher is sealed, which solving the dust pollution in workshop.
The whole desigh of hammer crusher is beautiful, compact structure, less wearing parts, easy maintenance and so on. It is the upgrading products.
The hammer adopts new echnology casting, and has the features of wear resistant and impact resistance.
Hammer crusher Structure
Ordinary hammer crusher is composed of frame, rotor, grate bar, impact plate and adjustment unit; single hammer crusher is composed of frame, rotor ,feeding roll, grate bar, hydraulic opening unit and foundation.
Hammer crusher Applications
Hammer crusher is developed for both dry and wet crushing of brittle, medium-hard materials for the mining, cement, coal, metallurgic material, construction material, road building, and petroleum & chemical industries.
Hammer crusher Technical Data
Name
Model
Max feed size (mm)
Handling capacity (t/h)
Power of motor (kW)
Weight (t)
hammer crusher
(hammer mill)
PC400×300
30
5-8
11
1.5
PC600×400
100
10-15
18.5
3
PC800×600
150
20-25
55
7
PC800×1000
280
20-50
110
12
Circuit Type
Hammer Mill
PCH0606
200
18-30
30
17
PCH0808
250
30-50
45
29
PCH1010
300
45-80
90
52