YGM Series High pressure suspension mill is a new proprietary product (patent number: ZL 00234815.2) self-developed by our chief engineer. It bases on years' experience on development of grinding mills and combines actual conditions of application of grinding equipments. Moreover, it is according to the development demand of the grinding and milling industry. It created a new era of the international industrial grinding industry with high efficiency and low energy consumption.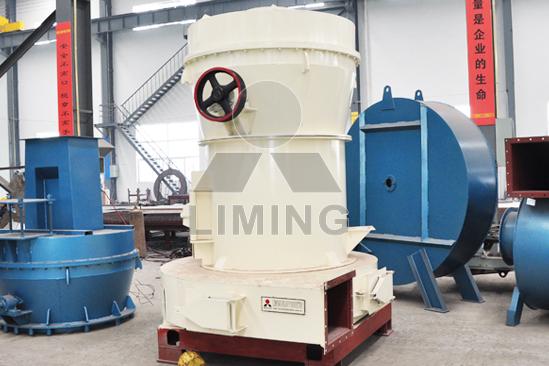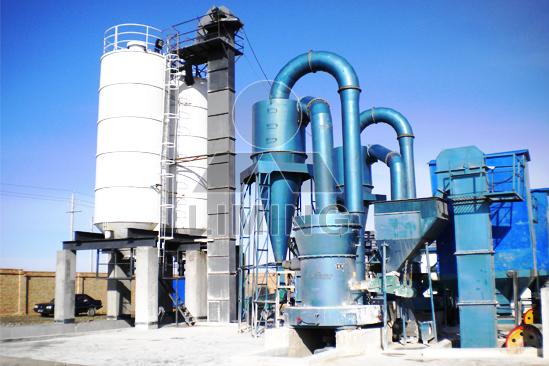 YGM Series Suspension Mill Features
1. Compared with other mills, its capacity increases by 10%-20% under the same power condition, and compression force of rollers to material improve 800-1200kgf under the force of high-pressure spring.
2. Size of final product can be 0.613mm (30mesh) –0.033mm (425mesh). Some can reach the fineness of 0.013mm (1000 mesh).
3. High Pressure Suspension Mill meets the requirement of national dust-dump standard.
4. The separator can be adjusted very easily.
5. The multi-class seals are adopted to keep the grinding equipment tightly closed.
YGM Series Suspension Mill Structure
It is mainly made up of the mainframe, separator, blower, finished powder cyclone collector, bag filter and connecting pipes, etc.
YGM Series Suspension Mill Working Principle
When entering grinding chamber, the raw materials are shoveled up by the shovels and grinded between the rollers and ring; the materials after grinding are brought into the separator along with the air from the blower, and the qualified fine powder became final products and come into the cyclone powder collector, the other unqualified powder fall down to be re-grinded. The circular air returns back to the blower that the above process will be repeated, and the remaining air enters the bag filter in order to protect the environment.
YGM Series Suspension Mill Technical Data
Model
Piece of roller
roller
Size
(mm)
ring
Size
(mm)
Feed size
(mm)
Fineness of powder (mm)
Capacity (t/h)
Motor power (kW)
YGM65
3
Φ210
×150
Φ650
×150
≤15
0.033-0.613
0.4-1.8
15
YGM75
3
Φ260
×150
Φ780
×150
≤15
0.033-0.613
1-3
18.5
YGM85
3
Φ270
×150
Φ830
×150
≤20
0.033-0.613
1.2-4
22
YGM95
4
Φ310
×170
Φ950
×170
≤25
0.033-0.613
2.1-5.6
37
YGM130
5
Φ410
×210
Φ1280
×210
≤30
0.033-0.613
2.5-9.5
75