Tracked jaw crusher Introduction
Tracked jaw crusher is a newly designed rock crushing equipment of our company. Mobile Jaw Crusher Crushing Plant largely expands the coarse crushing area. This Mobile Crusher's aim of designing concept is eliminating working area and providing with customers high efficiency, low cost operating hardware facilities.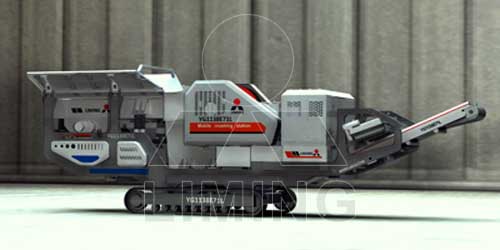 Tracked jaw crusher Feature
Tracked jaw crusher designed for rock and recycle applications, Fast Tracked jaw crusher offer the ultimate in portability. You simply drive off of a lowboy trailer and immediately begin crushing up to 400 tph. Features like a large heavy duty hopper, hand held remote controls and a sturdy Vanguard Jaw Crusher ensure you ease of operation coupled with reliable production.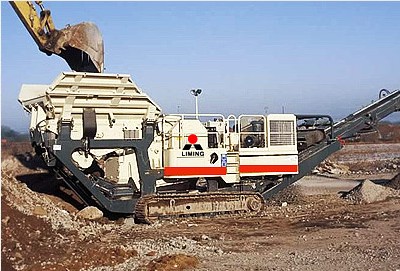 Tracked jaw crusher wearing parts
There are movable jaw, jaw plate, edge plate, toggle plate spring seat, adjusting seat and so on. Our company supports excellent wearing parts. Mobile Jaw Crusher is adopted the world advanced technology, it can meet users requirements.
Tracked jaw crusher Technical Data
Specifications:
Technical Data\Model
YG935E69L
YG1138E71L
Vibrating Feeder
GZD-960×3500
GZD-1100×3800
Crusher
PE600×900
PE750×1060
Main Belt Conveyor
B800×8.5M
B1000×9M
Discharging Height of Main Belt Conveyor (mm)
3200
3500
Side-opening Belt Conveyor (Optional)
B450×3M
B500×3.5M
Discharging Height of Side-opening Belt Conveyor (mm)
2800
3100
Power of Genset (kW)
180
200
Transportation Length (mm)
11900
13300
Transportation Width (mm)
3100
3100
Transportation Height (mm)
3650
4500
Transportation Weight (t)
43.5
59
Working Length (mm)
12100
13500
Working Width (mm)
3100
3100
Working Height (mm)
4100
5100
If you are interested in our products, you can contact us,we will provide the best service!Click here, enter into Product Gallery!