Limestone, as used by the minerals industry, is any rock composed mostly of calcium carbonate (CaCO3). Limestone is used to produce Portland cement, as aggregate in concrete and asphalt, and in an enormous array of other products, making it a truly versatile commodity. So limestone processing can bring more benefit for us.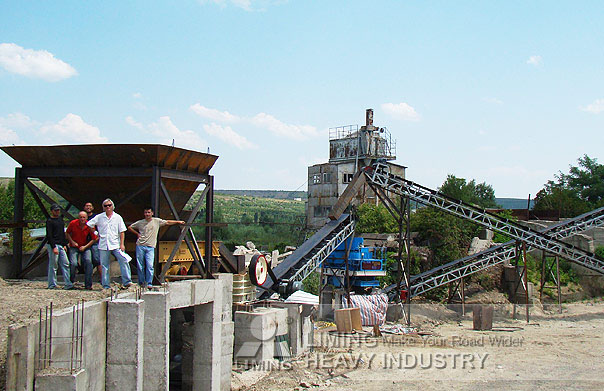 20-50tph limestone crushing plant including vibrating feeder, jaw crusher, impact crusher, vibrating screen, belt conveyor and centrally electric controlling system, etc. The final product particle size is 0-5mm, 5-10 mm, 10-20mm, 20-40mm, 40-60mm and even larger.
Except limestone, our stone crushing plant also can process iron ore, granite, gold ore, basalt, gravel, talc, aggregate, etc. The capacity can achieved to 1000 tons per hour. So please tell us your materials and needs, our engineers can help you design a specific solution and choose suitable equipments.