First, the raw material from coarse jaw crusher preliminary broken, then produced into a coarse material transported by belt conveyor to the Jaw crusher for further crushing, crushing stone into the shaker after the screening of three different sizes of stones , stone, super-size large stones return into the crusher again broken.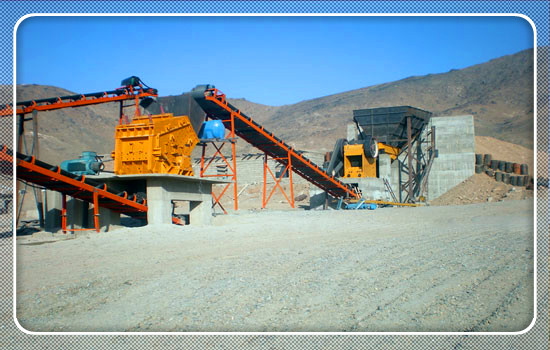 Crushing limestone mine-related equipment:
Limestone Primary Jaw Crusher:
Limestone European Type jaw crusher (the PEW jaw Crusher) is mainly used for a variety of ores and bulk materials of medium-grained broken, the breaking strength of not more than 320Mpa materials, sub-coarse breaking and fine breaking two kinds. PE series of product specifications, the feed particle size of 125mm ~ 750mm, is the primary crushing device of choice. Jaw Crusher (broken jaw) is widely used in mining, metallurgy, building materials, highway, railway, water conservancy and chemical and other industries. Jaw crusher main frame, eccentric shaft, big belt pulley, flywheel, moving jaw, side guard, elbow board, elbow board seat, gap adjustment screw, reset spring, fixed jaw plate and movable jaw plate and other components, which also play a role as insurance bracket.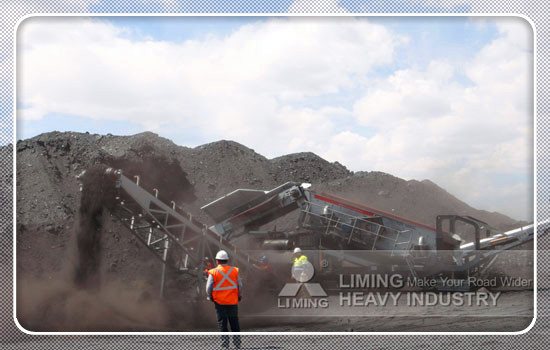 Limestone European Type Jaw Crusher
Limestone crusher is a combination of sand and gravel mining industry specific conditions and the development of the latest generation crusher. Crusher crushing ratio greater and more fully utilize the high-speed impact energy throughout the rotor. However, due to the crusher plate hammer easy to wear, it is also limited in the hard material crushing applications, the crusher is usually used crushing, breaking or crushing of limestone, coal, calcium carbide, quartz, dolomite, sulfide iron ore, gypsum and chemical raw materials such as medium-hard brittle materials.