3yzs1237 vibrating screen has multi-layers and its screen size is various, it can screen out many kind of materials with different sizes. It has wide applications in quarry, metallurgy, mining, construction and many other industries. Our company has more than 20 years of experience in producing vibrating screen equipment.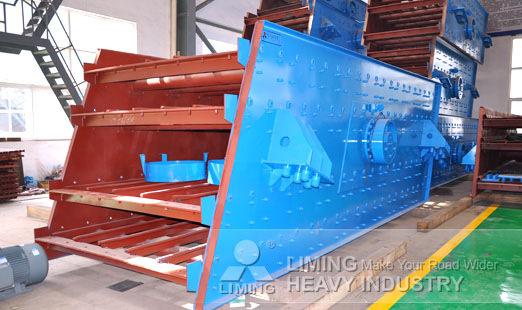 Benefit from 3yzs1237 vibrating screen
1. Small amplitude, high frequency, large-inclination structure, high efficiency, large capacity, long service life, low power consumption and noise.
2.  The strict selection of screen plate, lining plate and side plate and the adoption of high-strength bolts make the vibrating screen highly durable with a long lifespan.
Technical data of 3yzs1237 vibrating screen
Screen size (mm): 3700×1200
No. of Layer: 3
Screen mesh (mm): 3-80
Max. feed size (mm): 100
Handling capacity (t/h): 10-80
Motor power (kW): 11
Vibrating frequency (r/min): 750-950
Double swing (mm): 5-9