limestone crushing production line demand the crushing machines and auxiliary equipments Introduction:
Type the number of equipment provided:
Feeder GZD1500 × 6000 1 station
Jaw crusher PE-1200 × 1500 1 station
Feeder GZD1300 × 4900 2 units
European type impact crusher PFW1318 4 sets
Circular vibrating screen 4YZS2460 4 sets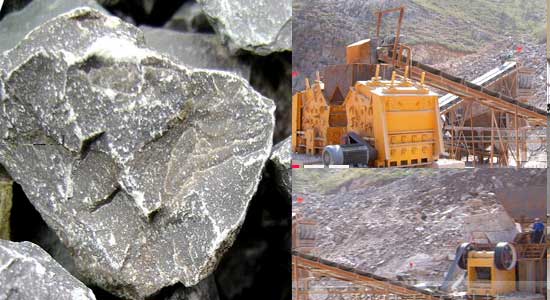 limestone crushing production line overflows:
When producing 700-800 tph limestone material,liemstone blasting from the mountains down into the feeder by dump truck will be less than 1020mm of stone, the stone vibrating feeder evenly into the jaw crusher, jaw crusher to carry out the first paragraph of broken stone, from stone jaw broken out in the 150mm-300mm or so, by vibrating feeder material into the European version of the back-breaking second paragraph were crushed by circular vibrating screen for screening of material grading, greater than the finished material back into back-breaking re-broken, finished transported by belt conveyor to the finished product area.
Our manager also can supply other capacity crushing plants for customers according to the demand, if you want invest in the limestone mining industry, you can visit our company for details!
Wait for you!