As Is well known that, Brazil has a larger iron mine resource. The Vale-owned Carajas mine in the state of Para in Northern Brazil is the world's biggest iron ore mine holding 7.27 billion tonnes.
Iron mining technology become more and more  matures, in tradditional, including two kinds of underground mining and surface mining methods. App Tracked Mobile Jaw Crushers has adopt surface mining method.
App Tracked Mobile Jaw Crushers as primary crushing plant for iron mining projects, it can crush large iron mine for small size. Then belt the iron mine small size into mobile cone crushers or impact crushers for second crushing processing.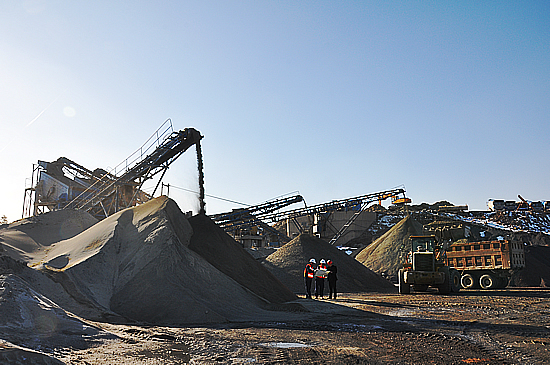 Tracked Mobile Jaw Crushers 69 Series  is a high performance tracked mobile jaw crusher. Incorporating the JW42 jaw crusher and a heavy duty VGF feeder, it  gives optimum production in a range of applications. Its compact size, quick set up times, ease of transport and simple maintenance make the  ideal for quarrying, mining, demolition and recycling application.
Our company has Professional installation team of engineers for the App Tracked Mobile Jaw Crushers Installation iron mining projects, they will guide you the use Details and FAQ.
App Tracked Mobile Jaw Crushers has many best quality as follows:
1.High powered hydrostatic drive ensures precise chamber controls and reverse functionality for clearing blockages and assisting in demolition and recycling applications. 2.Fully hydraulic closed side setting minimises downtime and offers quick adjustment