We has endeavored to design and manufacture jaw crusher which is a type of highly-efficient and energy-saving crushing equipment. It is usually applied for coarse, intermediate and fine crushing of various rocks, including limestone, shale, basalt, pebble, etc..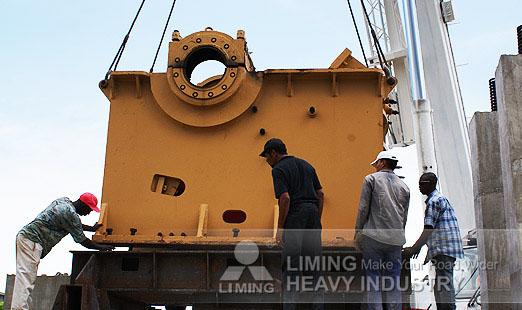 Features of Chinese jaw crusher 600×400
1. High reduction ratio and uniform final product size;
2. Simple structure, operational reliability and low operation cost;
3. Energy-saving: single machine can save energy by 15% to 30%; the system can save energy by over 30% to 60%;
4. Simple structure; convenient maintenance and use; stable performance; low operation cost; high reduction ratio.
Capacity for Chinese jaw crusher 600×400
Max. Feeding Size (mm): 350
Adjustable Discharge opening (mm): 40-100
Capacity (t/h): 15-60
Motor Power (kW): 30
Overall Dimensions (mm): 1700×1732×1653
Weight (t): 6.5