Cement production line is widely used in cement processing plant. The following, we will give a detailed information about instruction manual of cement production line process.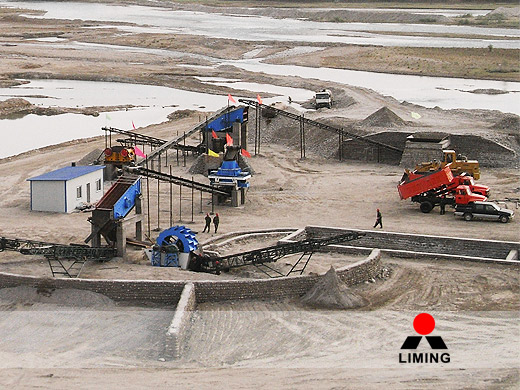 1. crushing and pre-homogenization
(1) The cement production line process, most raw materials need to crush, such as limestone, clay, iron ore, coal etc. Limestone is the largest amount of raw materials to produce cement. After mining, the limestone particle size is larger, harder, so limestone crushing plays an important role in crushing materials in the cement plant.
(2) Pre-homogenization technology is in the process of storing and taking raw materials, and adopts scientific piling and taking materials technology, to achieve raw materials initial homogenization.
2. raw material preparation
Cement production line process, producing 1 ton silicate cement need to grind 3 ton materials (including raw materials, fuel, clinker, mixed materials, gypsum). According to statistics, dry method cement production lines grinding operations need to consume above 60% motive power, which raw material grinding accounts for above 30%, coal grinding accounts for about 3%, cement grinding accounts for about 40%. Therefore, it is very important to select reasonable grinding equipments and process flow, to ensure product quality and reduce energy consumption.
3. raw materials homogenization
New dry method cement production process, raw materials homogenization system plays the last control function of stable pit entry raw materials composition.
4. preheating decomposition and burning of cement clinker
Raw materials preheating and part decomposition are completed by forewarmer which instead of ring kiln, to achieve the purpose of improving production efficiency and reducing heat consumption.
After completing preheating and decomposition in the cyclone preheater, raw materials would enter into rotary kiln to clinker burning.
5. cement grinding
Cement grinding is cement manufacturing final process, and its main function is to make cement clinker grinding to appropriate particle size, and form a certain particle size distribution, increase hydration rate, accelerate the hydration rate.
In the cement production line process, customers can adopt the following crushing equipment and grinding machine: