Sandvik, Metso and Terex company are all leading mining and construction equipments manufacturer in the world. Their products have been used in many fields, and have different adantages. Then let we compare the Sandvik, Metso and Terex crusher advantages.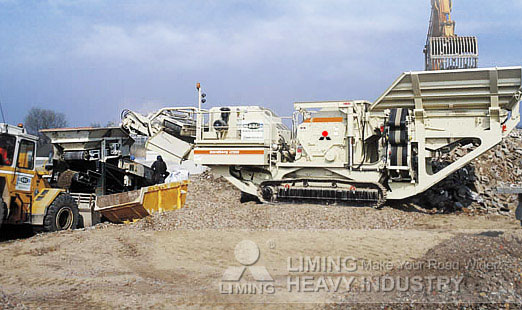 Sandvik offers a wide range of medium mobile crushing and screening solutions for quarrying, recycling, contracting and mining applications. Following the acquisition of Extec and Fintec, they have changed name to Sandvik. Their mobile units meet high demands for mobility both on site and on the road. Since the different units are compatible with each other, it is easy to combine two, three or more units, depending on the fractions required.
Metso has the right crusher and crusher parts to meet your material reduction requirements. They have the brands that the industry trusts and respects like Nordberg, Barmac, Superior and Lokotrack. Mobile solutions. Metso leads the way with state-of-the-art track-mounted and wheel-mounted crushing plants.
Terex Finlay have been manufacturing the range of mobile crushing, screening and recycling equipment for over 50 years. Terex are global pioneers in mobile solutions and offer a comprehensive range of equipment to the quarrying, mining, construction, demolition and recycling industries. Their range of innovative machines are manufactured to provide efficient production, low operational costs and ease of maintenance.