Gravel typically are mined in a moist or wet condition by open pit excavation or by dredging. Open pit excavation is carried out with power shovels, draglines, front end loaders, and bucket wheel excavators. In rare situations, light charge blasting is done to loosen the deposit. Mining by dredging involves mounting the equipment on boats or barges and removing the sand and gravel from the bottom of the body of water by suction or bucket-type dredges. After mining, the materials are transported to the processing plant by suction pump, earth mover, crushing, barge, truck, belt conveyors, or other means.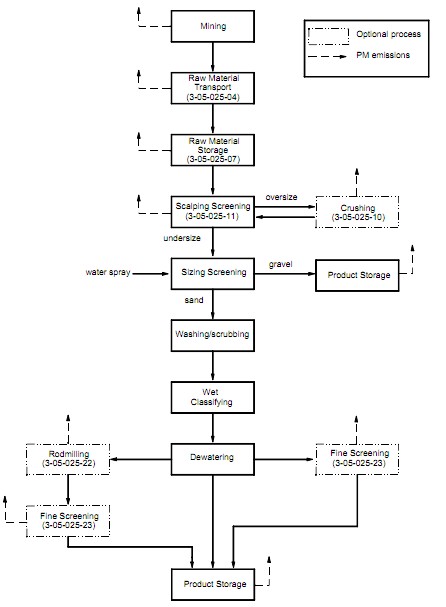 Although significant amounts of sand and gravel are used for fill, bedding, subbase, and basecourse without processing, most domestic sand and gravel are processed prior to use.  The processing of sand and gravel for a specific market involves the use of different combinations of washers, screens, and classifiers to segregate particle sizes; crushers to reduce oversized material; and storage and loading facilities.
Liming is the leader in the design and manufacture of gravel processing equipment in stationary, mobile type for the aggregate, mining and recycle industries. We offers the complete line of crushing, screening, washing equipment including Jaw Crusher, Cone Crusher, Impact Crushers, Vibrating Screen, Vibrating Feeders, Sand washing machine etc.