Ground calcium carbonate, commonly referred to as GCC, is primarily based on limestone and chalk in the UK, though marble stone is imported and processed at a few locations. Generally, the processing includes washing, sorting of undesirable contaminants, grinding, size classification of particles and possibly drying.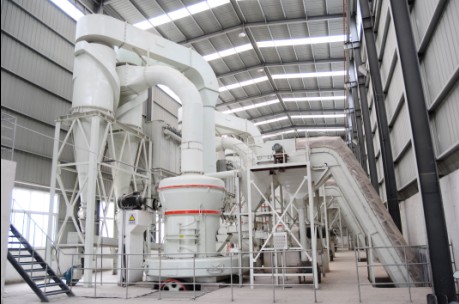 T130x ultrafine grinding mill is a fine powder and ultrafine calcium carbonates powder production machine which can meet your fine particle processing, micronizing, fine dry grinding, air classification and other comminution requirements. The ultrafine mill is a dry air swept media mill used for the production of fine calcium carbonates powders typically below 45 microns.
The grinding capacity is from 4-13 TPH according to different models. The feed calcium carbonates raw material must be suitable for pneumatic conveying, typically all below 3 mm. We provide complete set of calcium carbonate processing plant, such as carbonate calcium crusher, carbonate calcium grinding mill, vibrating screen, belt conveyor, classifier, separation machine, washing plant etc.