In mining plant, crushing euqipments are important processing machines. Our crushers have a feature of big crushing ratio, high capacity, uniform end product size, simple construction, reliable operation, easy maintenance, low operating cost, etc. Crushers can be classified into groups as follows:
Primary crusher:  jaw crusher, gyratory crusher
Secondary crusher:  gyratory crusher, cone crusher
Fine crushing: cone crusher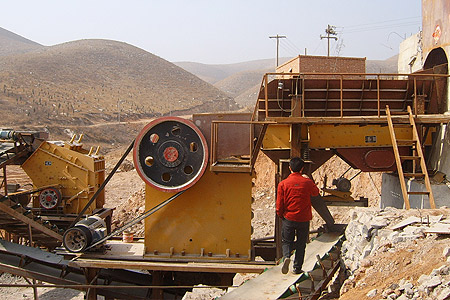 Jaw crusher VS gyratory crusher in mining plant
In choosing which to install for the specific purpose TAGGART suggested a law according to which "if the hourly tonnage to be crushed divided by the square of the gape expressed in inches a quotient less than 0.115, use a jaw crusher, otherwise a gyratory crusher.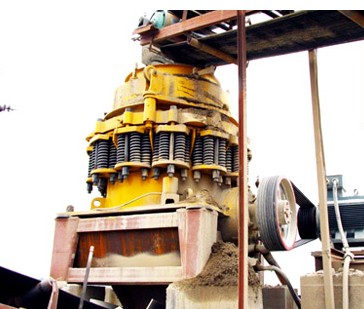 Cone crusher VS gyratory crusher in mining plant
The Cone crusher is the most new and most economical of all the crushers
The principle of operation of gyratory & cone crusher is almost same
But there are two exceptions. Firstly in Gyratory crusher the outside crushing surface  flares in from top to bottom but in Cone crusher it is vice versa. Hence area of discharge gets increased
Secondly,upper crushing surface can be lifted in cone crusher but not in gyratory crusher.
Cone crusher can intake finer as well as coarser feeds.
It has very great capacity and the cooling mechanism requires oil bath as well as oil cooler. But in gyratory only oil bath was required.
Liming is a leading and large crushing machines manufacture in China. We supply various type crushers, such as jaw crusher, cone crusher, mobile crusher, impact crusher etc. We can also design specific crushing production line according to customers' needs. We have excellent sales service, and our products have exported to 130 countries, such as Russia, Mongolia, Kazakhstan, Uzbekistan, Nigeria, Ethiopia, Tanzania, Kenya, Chile, Ecuador, Panama, Haiti, Mexico, Sri Lanka, etc.