Heavy duty roller mills are designed with adopting national top technology, and based on many years' mill experience. Heavy duty roller mill is specialized for barytes, bentonite, calcium silicates, coal, gangue, gypsum, limestone, magnesite, marble, petroleum coke, etc.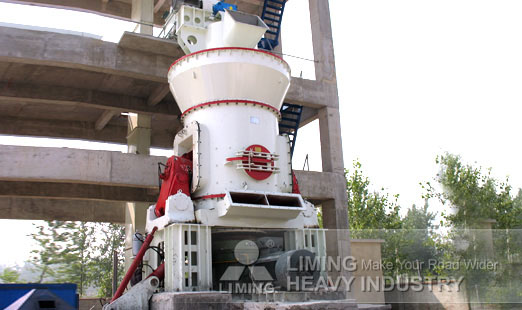 Flow chart of heavy duty roller mills
Step 1(selective): Materials broken into particle of a given granularity by the jaw crusher are upwardly transported into the storage cabinet by the bucket elevator.
Step 2: Then the electromagnetic vibrating feeder delivers the material quantitatively, even and continuously into the main mill for grinding.
Step 3: Then enter into the screw feeder after classifying.The powder after grinding is blown out by the circulated blast from the blower, the ground powders are screened by the separator above the mill.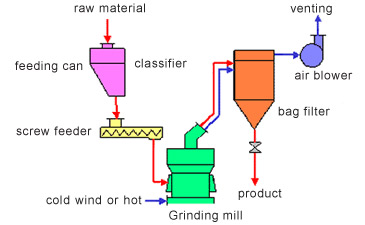 Step 4: Material whose fineness larger than required will fall back into mill for regrinding.
Step 5: In vertical grinding mill can use electrical dust catcher, also bag filter as terminal dust removal plant. By using the electrical dust catcher and bag filter, the gas can directly go from grinding into dust catcher.