Sand is an important material for construction industry. Since nature sand resource is limited. Manufactured sand making industry is very popular nowadays. Our manufactured sand production line is a special equipment to produce sand and stone material for construction.  The rock (such as limestone, granite, basalt, gneiss, river gravel stone, cobble stone, etc), sandstone can be made into all kinds of building sand through this line.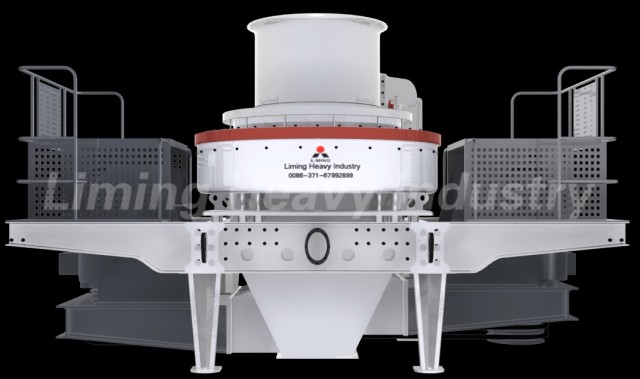 Industrial sand crusher machines
VSI5X sand crusher (sand making machine) is one of the most advanced sand processing equipments nowadays. It introduces high quality roller bearings like Sweden SKF and America TIMKEN, which ensure the smooth running of main unit. Personalized design used in upper cap, sand crushing plant is easy and convenient to maintain and replace spare parts. Sand making machine is our sole patent that using central feeding & central cascade feeding, which can be changed based on customers' needs.
Industrial sand crusher features
It can save 50% of energy than the traditional one. Size of final product is even, and good shaped, which complies with requirement for highway. It is highly automatic, of high-capacity, low operation cost, energy-saving, and low pollution. The advanced centralized control makes the full line reliable, reasonable, convenient and high-efficiency.
Industrial sand crusher distributors and cost
Liming is a global supplier of technology and services to customers in mining, construction, and recycling industry etc. Our sand crushing plant shows excellent performance in manufactured sand making process and produce high quality sand for construction industry. Our sand crusher model include:VSI5X7615, VSI5X8522, VSI5X9532, VSI5X1145, VSI7611, VSI8518, VSI9526, VSI1140 etc. The cost of sand crusher  is based on product model, so please contact us and tell us your needs, we will reply to you soon!