Rich in minerals, copper reserves of 12 million tons of gold reserves of 1756 tons, river sand minerals, copper-gold Ore reserves of about 400 million tons, production was ranked 11th and 13th in the world. There are also rich gold mine, chromium, nickel, bauxite, marine gas and oil resources.
Processing of materials: river sand
Production capacity: 200t / h
Feed size: 150mm
The particle size: 0-10mm, 10-20mm, 20-40mm
Device Configuration: KS1860-1 mobile crusher station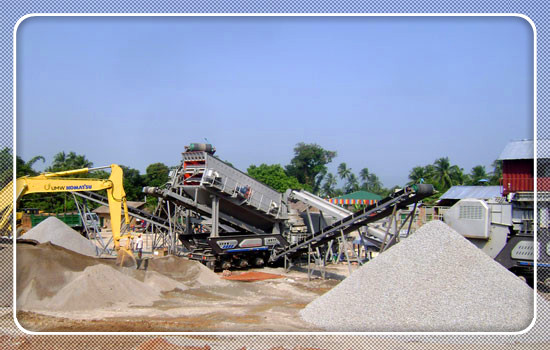 river sand processing projects situation overview:
Our client is a very well-known local construction company, after processing will be used for the production of concrete river rock aggregate. We recommend the crushing and screening in the mobile station to the customer, both efficient and reliable thin broken equipment, have a strong ability to handle screening equipment, enabling complex processing technology to obtain high-quality concrete aggregate.
Customer Reviews:
In our island, use of equipment is often word of mouth. Dawn has two mobile screening stood Lae Port, three mobile crushing and screening stood in Port Moresby for quarry, aggregate processing companies, the effect is very good, it is our intention to select dawn . Since the operation, production, profits and more, we are satisfied!