The newly designed Komatsu BR380JG-1 mobile crusher looks simple, and it's very powerful. It is designed for on-site recycling of construction waste such as concrete debris, stones, damaged soil and felled trees for reuse as construction materials. It is also used for crushing stones at quarry sites.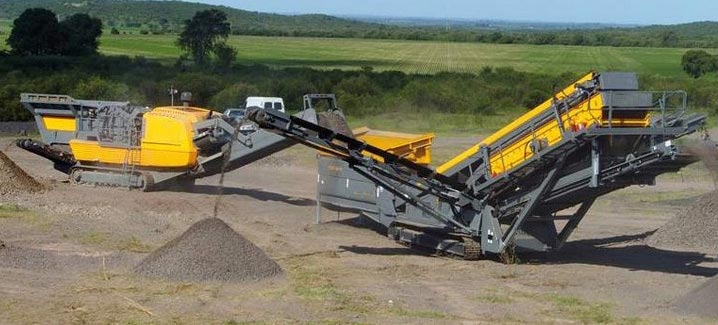 Key Features
Large jaw size per machine weight
 90-650 tons production per hour
 Excellent crushing performance
 Reduced project costs
 Easy to operate
 Reduced maintenance costs
Our mobile crushers are fully hydraulically driven, and offer an amazing crushing capacity. Simple maintenance and a high-travel speed complete the picture to make them top competitors in their class. All components are designed and manufactured by us, to ensure that everything works together in the best possible way.