Liming can supply Wet FGD Limestone Grinding Systems with an attritor vertical ball mill or a standard horizontal ball mill.  The vertical ball mills are available with capacities up to 40 st/hr.  This type of mill requires a limestone size of 6mm or 1/4" x 0".  The horizontal mill requires a feed sizes of 20mm (¾" ) or smaller.  If the limestone feed is 20mm for a vertical mill system, we will provide a size-reduction unit between the feeder and mill input.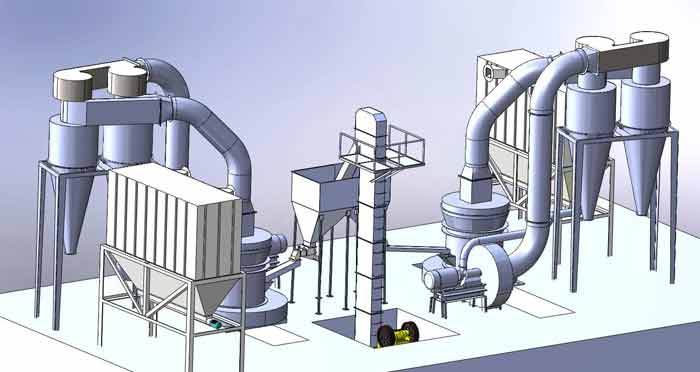 These systems typically include:
Silo Loading Systems: mechanical or pneumatic
Storage Silos up to 38' diameter with height as required for the specified capacity.  These silos are typically field-welded.
Silo Accessories to include:

Access to Silo Roof
Silo Vent Filter
Pressure and Vacuum Relief Valve
Continuous and Point-Level Monitors

Silo Discharge Bin Activator
Volumetric or Gravimetric Feeder
Optional Hammermill Crusher
Limestone Wetting Funnel
Horizontal or Vertical Ball Mill
Mill Product Tank
Hydrocyclone Feed Pumps
Hydrocyclones
Complete Control System with PLC and HMI soft controls
We can provide skilled field engineers and technicians for startup service and operator training. We are large and famous limestone mill manufacture, and supply various models grinding mill machines. Know more information, please contact us by customer severice.