LIMING offers a full line of quality Impact Crushers used in both primary and secondary crushing applications of aggregate, and in recycle crushing of reinforced concrete, asphalt and other construction and demolition debris.  Market price of impact breaker depends on model. We have many Impact breaker with different models for you to choose.
Horizontal type micro impact crusher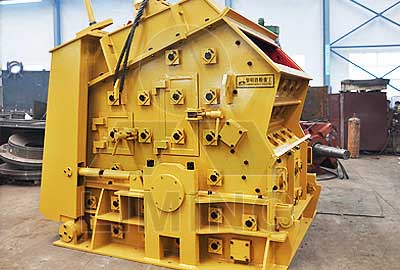 European Type Impact Crusher is our latest generation of impact crusher with the international advanced-level quality, which is designed and produced based on absorbing the latest technology of impact crusher in the world. The impact crusher with two crushing chambers can simplify the flow chart of coarse crushing operation. While the impact crusher with three crushing chambers perform well in the fine crushing and superfine crushing operation.
Vertical type micro impact crusher
VSI vertical shaft impact crusher is newly developed equipment, based on our engineers' rich experience, absorbing the advanced technique overseas, with international advanced stage. It is of high efficient energy-saving crusher. Its good performance plays an irreplaceable role in the crushing of all kinds of ores.