Steel slag is the by-product of steel making, and it have many application after processing, such as Asphalt aggregate, Fill, Railroad ballast, Agriculture/Soil Amendment, Road Base etc.. We are the professional steel slag processing equipment manufacturer in China,  and specially design mobile crushing plant for steel slag. As expected, a mobile screen may be attached towards the procedure.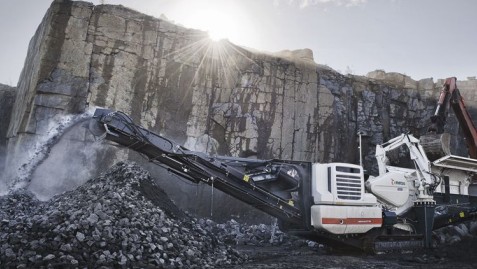 Benefit form mobile crusher for steel slag
1. Built around proven DSMAC advanced crushers;
2. Everything on board: feeders, screens and power installations;
3. Suitable for two- stage and three-stage crushing applications;
4. Quick road transportation due to king pin arrangement;
5. Back-up with our international customer service.