Mobile rock pulverizer can be is widely used in road & bridge construction, urban construction, metallurgy, energy, and other departments, and used for crushing, screening and other operations. It is worked as independent units or as a two or three-stage crushing application: from primary to secondary, tertiary and fine crushing. Mobile rock pulverizing plant can produce high quality cubical aggregate. It works by rock-on-rock principle. It is widely applied in tertiary or fine crushing stages to produce highly cubical end products.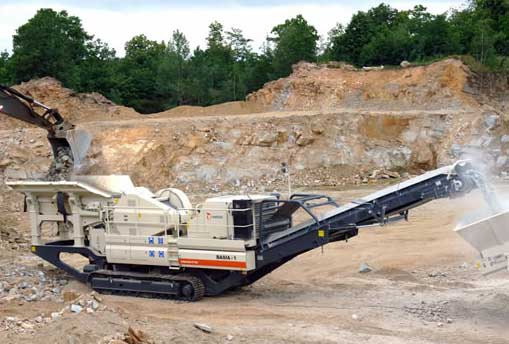 We have installed thousands of this mobile aggregate and mineral processing equipment all over the world. These mobile rock crushers show the benefits of cost saving, durability and unmatched performance in mining, construction, highway and recycling applications. It can be equipped with different types of crushers such as jaw crusher, impact crusher, cone crusher and auxiliary plant for different applications.
Liming is a global mobile rock crusher manufacturer and supplier. Our experts provide professional service about crushing technology and equipment. If you are interested, please feel free to contact us, we will analysis your requirements, and design a cutting-edge crushing solution for you.