For small and medium stones factory, quarry, one economy, river pebbles sand production line stone crusher equipment investment program must have the following characteristics: at least most cost-effective investment in equipment cost, highest quality sand and gravel aggregate best selling products, Configuring a stand-alone capacity most suitable stone crushing equipment.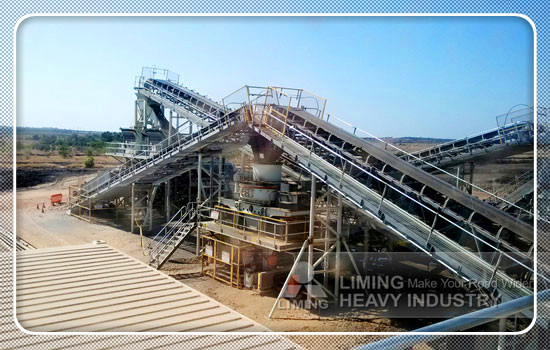 To this end, the founder of China's first project department Sand Sand production line demonstration line transfer member of the following stone crushing equipment configuration:
1. New VSI5X Vertical Impact Sand Crusher
New VSI5X Vertical Impact Sand Crusher is sand making machines with plastic and the dual function of the device, in terms of river gravel materials sand and granite have a significant effect, in particular, it is used in the Hydraulic cone crusher after, as a secondary cone crusher crushing equipment after The materials for shaping sand, gravel aggregate produced not only good particle shape, particle size with the management, and the price compared to other devices produced higher aggregate 2-3 RMB.
2, HPT hydraulic cone crusher
Because of river pebbles belong rigid material, difficult to break, if the mechanism of impact crusher equipment – hammer crusher or impact crusher, wear-resistant parts badly worn and productivity is not high, therefore, cone crusher is the most appropriate, is the most economical alternative, using high-energy cone crusher especially in river pebbles sand making production line, the effect is significant.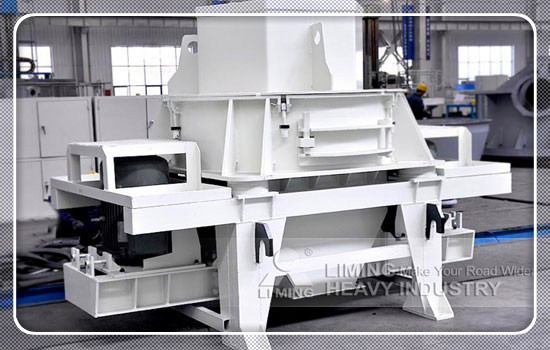 3, double screening feeder
SZSW double sieve set sieving feeder feeding choice of materials and delivery function and integration, more advantages than single screening feeder, it can screen out directly to the soil, can reduce the process in addition to the soil Sieve this link for customers to save engineering costs, the feeder is the river gravel sand production line equipment configuration relatively cost-effective choice.
Of course, due to sand making production sites, production capacity, material characteristics and other characteristics, the choice of river gravel sand production line stone crusher equipment investment program, it is recommended to select a certain strength of the manufacturers, in order to avoid device configuration caused by poor stone crushing equipment can not be sufficiently play and other waste.