River stones are mainly river red stones or materials, for example river gravels, boulders, cobbles, and river sands. These river mixed aggregates are mined, and then transported for the stone quarry for crushing. The final grain sizes of river stone crushing and screening plant are: 0-2mm, 2-4mm, 4-8mm,8-16mm, 16-30mm, 30-45mm, 45-64mm and larger.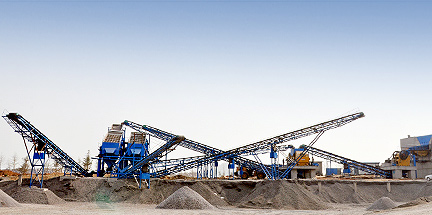 Technological process of river stone crusher 
River stone —– transported by the dump truck —– Vibrating feeder —– Jaw crusher (Primary crusher) —– Spring cone crusher (Secondary crusher) —– Vertical shaft impact crusher(sand making machines) —– Circular vibrating screen —– finished product as the customer required
We are a high technology, engineering group. We are specializing in the research, development, and production of river stone crusher devices. Our products have been sold to over 100 countries and areas of Southeast Asia, East Europe, South America, the Middle East and Africa etc, and more foreign markets will be promoted in future.