Our company provides a great capability in the design and manufacture of vibrating screens for a wide range of rocks. We offer screens for both wet and dry applications, and the screening media for optimum end product quality. Our equipment is easily adaptable for stationary and mobile crushing plants.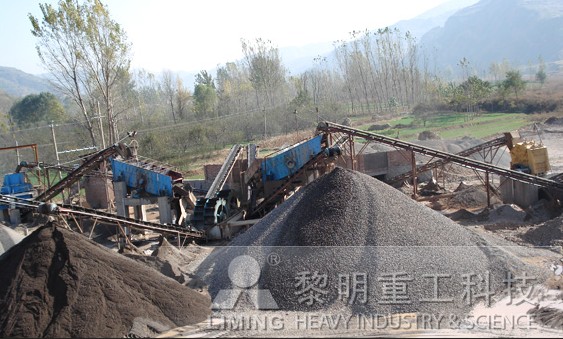 Features of rock vibrating screen:
1. High screening efficiency.
2. High capacity and reliability.
3. Long bearing lifetime.
4. Easy maintenance.
5. Pivoting motor bases.
6. Special eccentric shaft create circular throw action.
The vibrating screen is a kind of sieving equipment of international advanced level, developed by our company on the basis of carrying on the advantages of traditional screens and absorbing the outstanding technology from abroad. Now they are installed in about 130 countries of the global market. Know more information, please contact us!