Rotary Dryer is used to dry materials like limestone, slag, clay, etc. It can be used in building materials, metallurgy, chemical industry and cement industry. The dryer is mainly made up of rotary barrel, material lifting plate, transmission device, support device, seat ring, etc. The dryer has advantage of scientific structure, good craftsmanship, high capacity, low consumption and easy maintenance.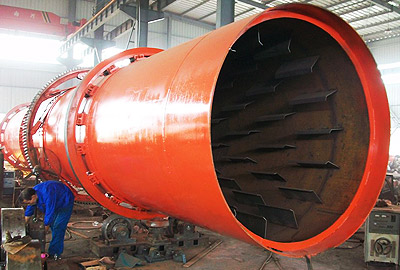 Feature
(1) It adopts X-type and H-type multi-segment material lifting plate.
(2) New type fluidized bed combustion boiler is suitable for various kinds of coal.
(3) Great improvement has been made on driven system of the dryer, teeth-changeable gear is used, by this maintenance is easier.
(4) The adoption of centralized control system enables automatic operation.